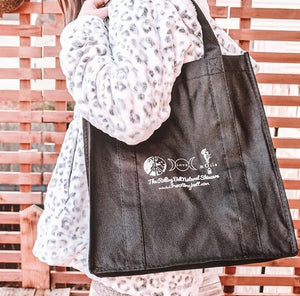 Reduce Clutter | Reuse Talent | Recycle Kindness
This is The Rolling Bell Mantra!
One thing I loved about our trip to Chicago last May (2019), was experiencing stores charging to use plastic bags.
Kudos to this large city for taking action towards a change!
Facts from Penn State University:
It can take 15 to 1,000 years for a plastic bag to break down and once it breaks down, it becomes small toxic particles (micro-plastic).
An estimated one million birds, 100,000 sea turtles, and countless other sea animals die each year from ingesting plastic particles. 
The US uses about 100 billion plastic bags per year.
The list goes on..
Awareness is the only way we can learn to do better, so whether your bag comes from here or elsewhere: